Are you ...
stuck & frustrated in self-sabotage mode?
DISCOVER 3 MASSIVE MISTAKES YOU'RE MAKING that keep you stuck, frustrated and fed-up! Learn how to get your subconscious mind working with you instead of against you so you can live your best life
I'm very happy you're here... 
Take a moment and ask yourself  - does your internal dialogue lift you up, support and celebrate you? Do you speak to yourself kindly with clear and positive guidance?
OR - are you really hard on yourself?  Do you feel like you're in a battle with a part of you that just keeps doing what you DON'T want?!  Do you start strong but end up self-sabotaging - yet again?  Do you believe it's just too hard to change?
Are you dying to feel better? Longing to have a kind, comfortable internal dialogue and mindset? Ready to be free of sabotage, guilt, frustration, overwhelm and anxiety?  
If so, then you've found yourself in the right place.  
I help people get unstuck by breaking the loop of self-sabotage, negative self-talk, worry, frustration, overwhelm, anxiety and struggle. I can teach you how to transform your crappy negative self-talk and disheartening patterns that keep you from success. Re-connect to your authentic self, and create positive and productive new patterns and dialogue. Get all levels of consciousness actually working together in harmony - so you can be your ideal self and LOVE LIVING LIFE.
"I believe we all have one common super power. Choice.
Using it wisely and for the right reasons is the only thing that makes it super."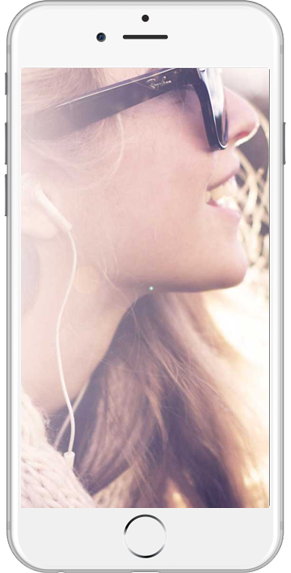 "Making Change Easy"
Want to focus your subconscious mind to make transformations and changes easy and effortless?
Sit back, relax and release your limitations.
How To Stop Worrying
In 1 Simple Step
Let me walk you through a simple and transformative way to re-think worry.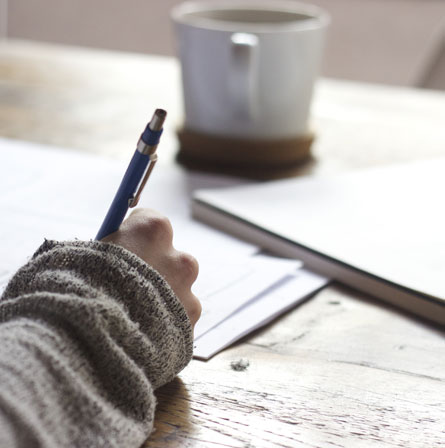 "Your Ideal Ingredients"
Simple do–it-yourself exercise to help you
"Discover Ideal You".
Start your transformation process with greater clarity.
Imagine awakening every morning feeling light, bright, empowered and at ease about your day ahead.
WOW! You feel like your Ideal Self.
Can you envision how comfortably confident you are?
Imagine you've transformed and mastered your self-talk.  Listen to how positively different you are..
That overwhelming stress and pressure of constantly striving to be a better version of yourself is completely gone.
You've stopped wishing you could just escape and be someone else, somewhere else.  Imagine that.
You have your sights set, you are aiming, achieving and succeeding.  All that old unproductive and agonizing desperation has disappeared.
You're enjoying your momentum and progress without anguish and anxiety! What relief. You're peaceful.
Your inner conflict has just simply dissolved because you now understand how to create harmonious and liberating self-direction and self-dialogue.
Even if you do have a "to-do" mountain, you know that in the big picture you are capable, completely fine and can clearly choose to be in the driver's seat of all aspects of yourself.
You're clear about what's important and what isn't.
A sense of contentment is now your core – your steady foundation. You trust that no matter what arises you'll choose to create peace and joy in your life instead of pain, fear and struggle.
 You are free
Having worked with Shalynn for close to three years, I am so grateful for the unique and personal experience that she's provided me! She has helped me identify areas for personal growth, empowered me to take control and always provides a safe and judgment free space. Not only have I grown tremendously in my time with Shalynn, I have learned so much about the human mind, which is very useful to me in my job as a fitness professional.  - Christin E.
I chose to work with Shalynn because I found myself wanting to shift some of the ways I thought about and associated things. Shalynn's way of helping me gain a new perspective on the way I think and feel has allowed me clarity and direction throughout the day so my thoughts, excitement and mental to-do lists don't hijack my life. I have noticed I am able to change the conversations in my head now and really create the experience moment to moment that I want to feel throughout the day. Together we realized some of my behaviours and patterns that were based on old values and beliefs I no longer subscribed to and she helped me take action to change those. Her audio recordings helped me immensely to calm my body and brain and to allow for the new way of thinking and being to sink in. Just a short time into the program, I already noticed daily changes and it keeps me inspired knowing the tools she is giving me are for life, and will work efficiently to make the necessary changes, regardless of what comes my way. -Jennifer O.   www.jenoliver.com
As a coach, Shalynn listens intently, asks great questions, and re-frames issues. She has helped me rethink how I am reacting to circumstances and how I am living my life... I began to see big changes, could hear Shalynn's positive words in my head and saw huge shifts both personally and professionally. She has a loving and compassionate energy. She is someone I look up to on a personal and professional level and I love working with her. I have recommended Shalynn as a coach to my friends, and I have heard that she has worked wonders with them too. If you feel stuck or lack clarity, she can help you activate your core values that will help you create your best life and help you put clarity, insights and ideas into action. The work with her has felt effortless and fun. I could not recommend Shalynn highly enough for anyone looking to transform, grow and make profound shifts in their life. She is a true treasure! - Bonnie L.
You want to transform your thinking for good...
You choose to quit wasting your precious life in struggle...
You long for joy, ease and peace to be your foundation...
You're ready to discover your  recipe for habitual happiness...
Got questions? Shoot me a message...
Yes please! I'd love transformation tips, inspiration & freebies!
Be part of "The Contentment Collective" Facebook group.
Join me in creating, cultivating & celebrating your ideal self.